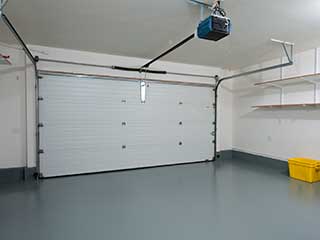 Regardless of the make and model of your garage door opener, count on our technicians to take care of whatever issue you're facing! Our experts know what it takes to handle each problem safely and efficiently, and you should consider hiring a professional for this job rather than attempting to do it yourself and make the matters worse. Here's what our services entail.
Flexible Scheduling to Accommodate You
We'll see to it that one of our technicians arrives at your home as soon as possible to take care of the faulty opener. After all, we understand how important a functional garage door is to you and want to get it back in order as quickly as we possibly can. Keep in mind you have some information handy when you call us so that we know roughly what model we'll be dealing with.
Repair vs Replacement
Sometimes, homeowners have their garage door opener replaced when there is nothing more than a simple fix needed. We will work hard to assess your opener and provide advice with your best interest in mind. No force selling or nudging in you in any biased direction; just a simple, straightforward service. If your unit is starting to strain when lifting the door or is producing a lot of loud noise, there will be good indicators that it's time to replace it. But the final say is always yours!
Industry Professionals at Your Service
Our team of technicians has been rigorously trained to be able to deal even with the most complicated of opener related problems. We take special pride in our workforce and they are the cornerstone of our business. They will explain the process each step of the way and demonstrate exactly what they're doing at all times. Also, rest assured you'll be provided with tips on maintenance and other useful advice on how to enjoy your opener for longer.
Wherever and whenever you bought your opener, we can fix it. Call us with confidence today and book your appointment.
Need more? We also provide:

Overhead Door Installation

Roll Up Garage Door Services

Broken Cable Replacement

Garage Door Safety Inspections